Celebrating Women in Engineering – Alpine's Own Marinela Peto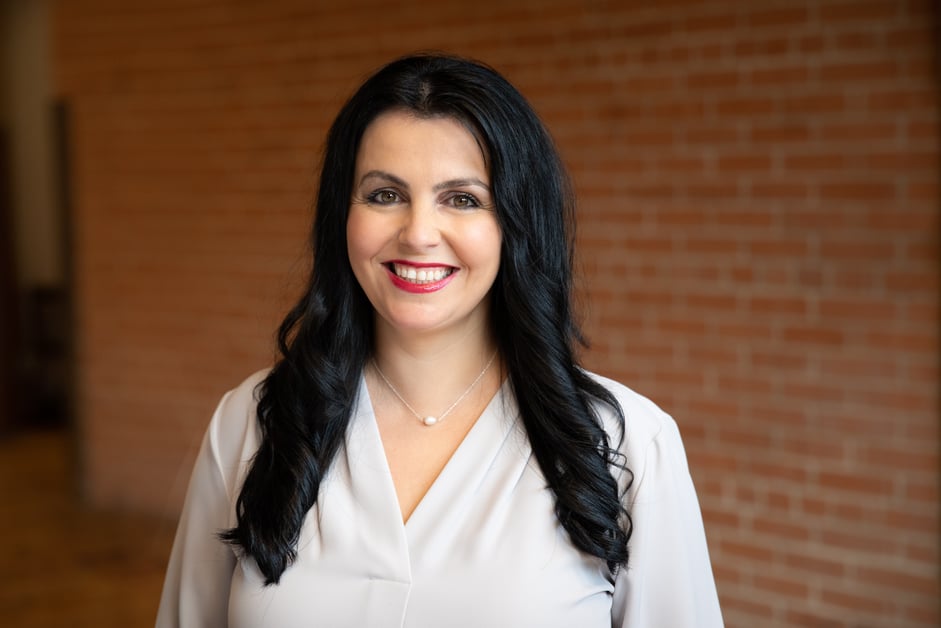 Talent from Across the Globe
When Alpine Advanced Materials extended a job offer to Marinela ("Nella") Peto, little did they know the huge impact this hiring decision would have – on both the candidate and the company. In 2019, Alpine was at a pivotal stage in the business, and in need of a very specific type of engineer who could grow and scale a proprietary material. However, finding good, local talent in 2019 right before the COVID-19 pandemic was a real challenge. Little did Alpine know at the time that one of their best engineering hires would come from halfway across the globe.
Growing up in the small southeastern European country of Albania, Nella never dreamt of being an aerospace engineer because in her home country, career choices are greatly influenced by external factors like the economy, social status, family influence, employment opportunities, etc. So Nella graduated with a business degree from the University of Tirana and from there began her career as a Research and Development Specialist at City Hall of Fier. It was in that role that she was exposed to various engineering projects, which sparked her curiosity and germinated an affinity for the profession.

When Nella left Albania and moved to Buffalo, New York, she realized that the external factors that prevented her from pursuing engineering in Albania were no longer holding her back. So she decided to go back to school and earned degrees in Aerospace Engineering and Mechanical Engineering. As if that wasn't challenging enough on its own, she accomplished all of this while getting married, having two children, holding down a part-time job, learning English and adapting to the American culture. Juggling so many responsibilities while earning two additional undergraduate degrees was certainly difficult for Nella, but she looks back at her educational journey very fondly. One of her favorite memories from that time was when an engineering professor announced that there would be "no makeup exams" and she thought, "What does makeup have to do with an engineering exam?" It didn't make sense to her as a non-native English speaker, but she followed the rule anyway and didn't wear any makeup to that professor's exam.

A job relocation for Nella's husband prompted their family's move to Dallas, and after a year working in Master Data Management engineering, Nella decided to pursue her master's degree in Mechanical Systems Engineering Technology at the University of North Texas.
Post-graduation, equipped with her fourth degree, Nella began the daunting task of interviewing. She was looking for the perfect opportunity, but the odds were stacked against her. Not only was she an immigrant, having only recently learned English, but she was also a mother to two young children with another on the way, and no real "on-the-job" experience to speak of. Most women who also hold the full time job of motherhood can attest that even in the best of circumstances, interviewing and finding a new job can be exhausting and overwhelming. But Nella pushed through.

Most interviews led to closed doors, but Alpine Alpine Advanced Materials saw extreme potential in Nella and offered her the job – despite her being six months pregnant.
Walk the Walk, Talk the Talk
Nella is known in the office not only for being a very talented engineer, but a very fashionable one as well. Standing right over 5'2 in her stilettos, she blends professionalism, personality and punctuality day in and day out. She is on time, always dependable and never without her lipstick.
Recently, Nella was published and acknowledged by her alma mater, University of North Texas. When interviewed by the university about her role at Alpine and what she has learned in her career, Nella is quick to credit her education and the importance of working as a team. "One skill I've learned is time management, without which I could not achieve graduating with a 4.0 GPA, publishing a thesis and two research papers, while also being a full-time student, RA, and mother of 2," she said. "The second one is teamwork. In every class, we had many projects that taught me that no matter how successful you might be as an individual, the overall success depends on your ability to work well as a team." Read more of UNT's feature on Nella.